Talk Money Week
We are here to support your path to owning a home
8 November 2023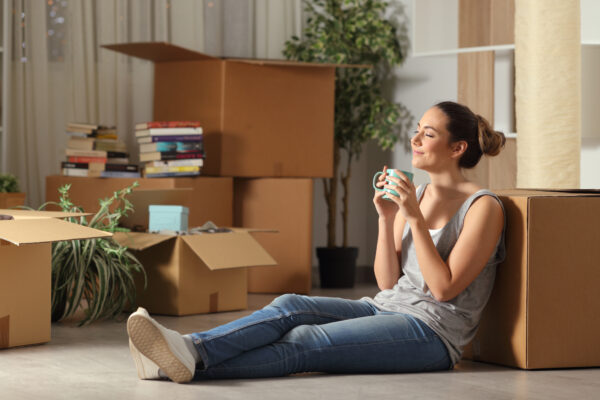 by Marc Forster
During #TalkMoneyWeek, we are diving into chats about money and financial well-being. In these times of rising costs, it is vital to have open and honest money talks. 
This year's theme is simple: "Do one thing." It helps to take a single step toward better financial well-being. We believe small actions can lead to big changes. They just need to be tailored to your own situation. 
Wondering what your "One Thing" could be? Here are some ideas: 
Teach your kids about money: Instil lessons about money, saving, and responsible spending from an early age. 
Create a weekly budget: Plan your weekly spending to take control of your money. 
Set clear money goals: Whether it's saving for your dream home, paying off debts, or cutting costs, clear goals are crucial. 
Declutter and earn: Turn unused items into extra cash by selling them online. 
Use online money calculators: These tools help manage your money and plan for the future. Why not use our mortgage calculator to see how much you may be able to borrow? It's completely confidential, does not affect your credit score and should only take a few minutes.  
Seek professional advice and support: Reach out if you feel overwhelmed. There are always experts that can help.   
At Perenna, we understand the importance of financial stability. For so many, the journey to owning their home is the most important "One Thing."  That's where we come in.  We are here to support your path to owning a home.  
We think people are happiest when they are not worrying about money. That means less focus on rising interest rates. And more focus on enjoying your home and living your life.  That is why we offer long-term fixed rate mortgages. By fixing your rate for the full mortgage term, you will know exactly what you must pay each month. No teaser rates, no rising payments, no shocks. 
Engage with us on social media, share your "One Thing," and let's embark on this journey together.
To understand more about what we offer, visit www.perenna.com. 
You could lose your home if you don't keep up your mortgage repayments.
Posted in AffordabilityBankingEnergy EfficiencyFirst-time buyerFixed for life mortgageHelp to buyHigh LTV mortgageInterior DesignLater-life borrowerLifestyleMeet the teamMortgageMyth BusterPersonal Financeremortgage