Will your age stop you from getting a mortgage?
Find out how Perenna may be able to help
26 October 2023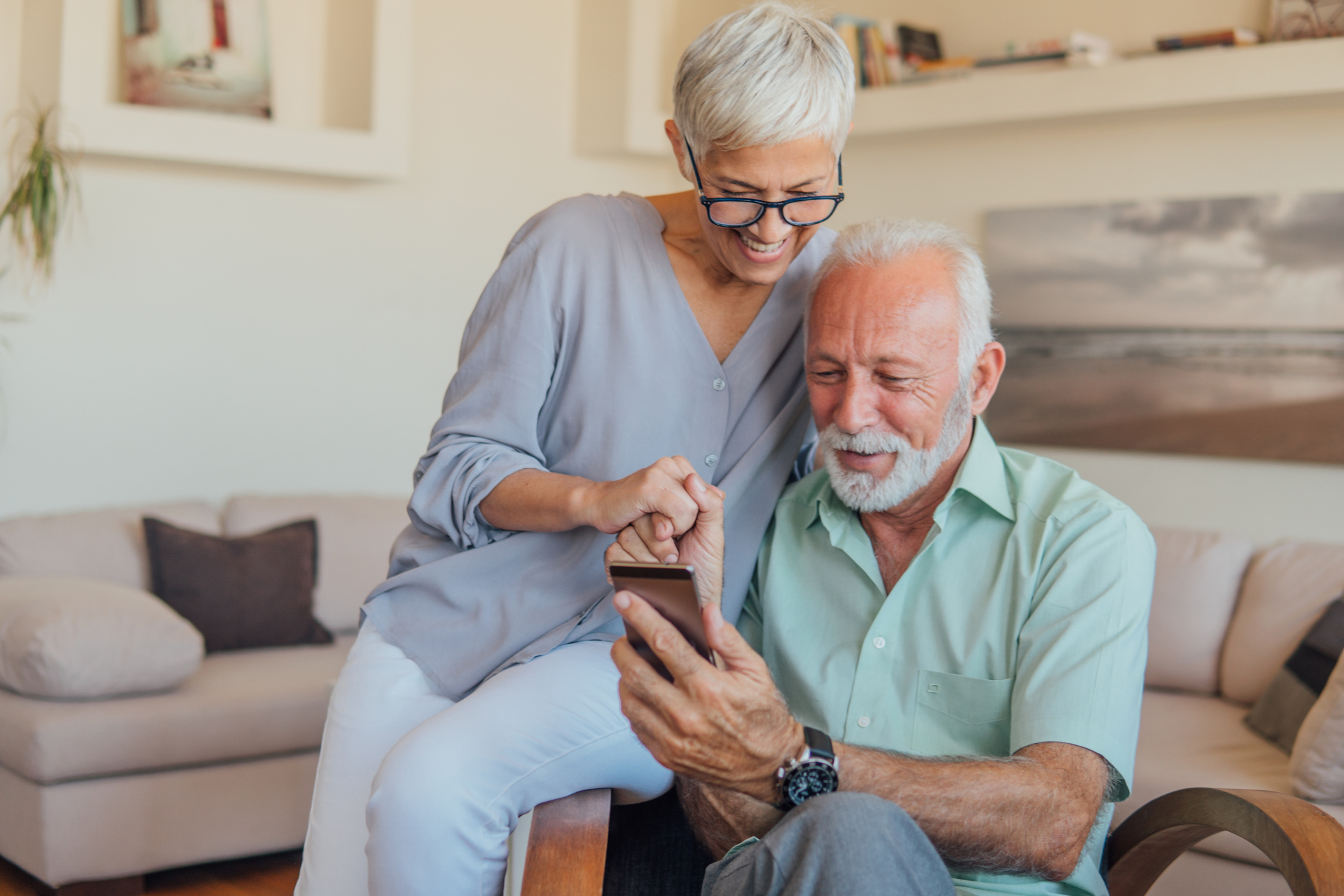 by Marc Forster
Will your age stop you from getting a mortgage? 
Growing older is part of life.  And often, with age, financial security becomes more important than ever.  
For many of us, owning a home is a huge part of that security. And for most people, that means getting a mortgage.  
However, as retirement approaches, homeowners in the UK may find themselves in a tricky situation if they want access to a mortgage. Often the options on offer to them are limited.  
You may have read stories about people who aren't able to shop around or get a mortgage at all, simply due to their age.  Retirement should be a time to relax and enjoy life away from the pressures of the daily grind. And yet, many may find themselves worrying about their home. 
So why is this?  
Many lenders have an end of term age limit which restricts mortgage options. Look at the example below to see how. 
Borrower 
Age at time of applying: 65 years 
Mortgage term requested: 20 years  
Age at end of term: 85 years 
Many high street lenders will not offer the term asked for.  That's because they typically have a maximum age of 75-80 years at the end of term1.

So why can having a mortgage in later life be important?

There are many reasons why people want a mortgage into retirement. It could be to support their lifestyle or to pay for home improvements. Or for some, it's simply to allow them to stay in the home they love.  
Here are a few examples to bring this to life.

Example 1 
Ann wants to extend her mortgage term so she can reduce her monthly mortgage payments.  
Ann is 65 and has 10 years left on her mortgage. She has a pension income of £25k. She is currently on a standard variable rate of 7.99%.    
Her priority is to have more disposable income. She does not want to have to cut down on things at this stage in her life.   
Example 2 
John and Beth want to pay down their debt as soon as possible. 
John, 54, and Beth, 52 are on an interest only mortgage, with no repayment plan. Their joint income is £80k.    
They don't want to downsize as they love their property and location. They are looking at a capital & interest repayment product. They would like to keep their monthly payments low. 
Example 3 
Melanie has recently separated from her partner and needs a mortgage that helps her meet affordability requirements. 
Melanie is 56. She is a nurse with an income of £45k.  
Her priority is to remove her partner from the mortgage and avoid having to sell the family home and downsize.   
As the mortgage will rely on her income alone, affordability as well as end of term age limits are stumbling blocks for her.  
How can Perenna help? 
Here at Perenna, we want to help homeowners make the most of their retirement. And for us, age is just a number. That's why we've removed age limits. Instead, we assess mortgage applications on property value and whether the monthly payments are affordable (maximum loan to value limits may apply). This could make a huge difference for each of the examples above. It could be the difference between the borrower achieving their goals and not.  
Want to find out if Perenna could help you? Why not use our calculator to find out how much you could borrow? It's completely confidential, does not affect your credit score and should only take a few minutes. 
You could lose your home if you don't keep up your mortgage repayments.
1Maximum age at the end of the mortgage term (Repayment mortgage examples)  
Nationwide – 75 years old – https://www.nationwide-intermediary.co.uk/lending-criteria/general#max
Halifax – 80 years old https://www.halifax-intermediaries.co.uk/criteria.html;
HSBC – 80 years old https://intermediaries.hsbc.co.uk/criteria   
Information correct as at 16 October 2023 
Posted in AffordabilityBankingEnergy EfficiencyFirst-time buyerFixed for life mortgageHelp to buyHigh LTV mortgageInterior DesignLater-life borrowerLifestyleMeet the teamMortgageMyth BusterPersonal Financeremortgage